WHO WE ARE
Enth° projects specialise in elite design fit outs, where quality and timing is paramount.
We are uncompromising on our own high standards and produce the finest results imaginable.
THE ENTH° DIFFERENCE
The Enth° service is about more than just joinery, it's about partnership in design, respect for the architectural vision, leadership in project resolutions and collaboration with builders, to deliver results that exceed client expectations.
It truly is service …. to the 'nth degree.
Your Enth° Experience
Call us today about your project, and experience the Enth° difference. Call: +612 9822-8852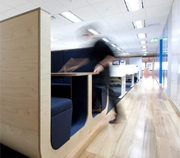 Activelocker
Custom storage solutions, that are not just fit for purpose but also fit into the character of your overall design.